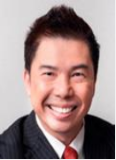 Prof. Michael Chia
Nanyang Technological University,Singapore

Profile: Professor Michael CHIA is a full professor of Paediatric Exercise Science, a first for Singapore. His graduate and post-graduate training emanated from Loughborough University and Exeter University in the UK. His professional credentials include certifications from ACSM, BASES and the OBS in Hong Kong. He published and presented his research in more than 200 outlets including national and international position statements on guidelines for physical activity and youth development in sport. Professor Michael Chia embraces learning, and collaborating with international colleagues, and in this venture, he has delivered academic and professional talks in more than two dozen countries. As an academic, he received several awards for his teaching, research and leadership roles. In recent times, his research featured on BBC World Service and the Straits Times in Singapore. He completed his NIE senior leadership appointments as the Academic Dean for Faculty Affairs and before that, the Head of Physical Education and Sports Science (PESS) Group at the NIE. He resumed his research and teaching duties as full professor in PESS in 2019. He leads an international research on screen media use, physical activity, sleep and eyesight among preschool children with 20 countries in Asia, Europe and the USA. He enjoys his work and his play tremendously, oftentimes, confusing work and play as the same. Like many Singaporeans, he could do with more sleep!
Title:Time-use of Singaporean preschool children before & in the COVID-19 pandemic
Prof. Su Mu
South China Normal University, China
Profile: Doctor of Educational Technology, professor and doctoral supervisor of South China Normal University, currently director of the Department of Educational Technology, School of Educational Information Technology, South China Normal University. Manuscript review expert for the authoritative journal "British Journal of Educational Technology". Main research areas: distance education, lifelong learning, online learning, teacher professional development supported by technology.
Title:Let both teacher and student smart with Data and AI supporting in PE.
Prof. Hongyou Liu
South China Normal University, China
Profile: Liu Hongyou is a professor in the School of Physical Education & Sports Science, South China Normal University, Guangzhou, China. He obtained a PhD degree in sports sciences from the Faculty of Physical Activity and Sports Science of the Technical University of Madrid, Spain. Prof. Liu has published more than 70 journal articles and serves as reviewer for more than 20 international journals and six major Chinese sports-related journals. His papers received more than 1300 citations at Google Scholar, and more than 780 citations in the database of Scopus, which named him the Elsevier "Most Cited Chinese Researchers" for two consecutive years (2020/2021) in the field of Sports Science. He has conducted a number of national, provincial and city-level research projects related to sports performance analysis. Prof. Liu also had an experience serving as assistant coach and performance analyst for football clubs in the Polish Second Division and the Spanish Third Division.
Title:A big-data analysis on the match performance of players and teams in the Chinese Super League of football
Assoc. Prof. Chaoyang Chen
Wayne State University, USA
Profile: Dr. Chen received MD degree from Fujian Medical University, China in 1987 and completed orthopaedic residency training and orthopedic graduate education (PhD) in Peking University Health Science Center, China in 1990. He practiced orthopaedic surgery in Fujian Medical University and conducted orthopedic biomechanical research from 1990 to1994. He was selected as an International Fellow by the International Society for the Study of Lumbar Spine (ISSLS) in 1994. He won a Postdoctoral Fellowship Award from Arthritis Foundation and completed postdoctoral training at the Bioengineering Center, Wayne State University in 1998. Currently he is an Associate Professor and Director of Robotic Rehabilitation Lab at the Department of Biomedical Engineering, Wayne State University, Detroit, Michigan, USA. He is also a Research Scientist and Director for Research at the Orthopaedic Surgery and Sports Medicine, Detroit Medical Center. His research interests include neurophysiology, orthopaedic biomechanics, robotic rehabilitation engineering, sports medicine injury prevention and performance enhancement, artificial intelligence and machine learning applications in robotics and orthopaedics, nerve tissue injury tolerance, ultrasonic surgical cutting device safety evaluation, EMG and EMG signal AI processing for motion pattern recognition, EEG and/or EMG signal controlled robotic exoskeleton, prototype development of human limb robotic exoskeleton, implantable electrodes for neural interface (BCI and PNI), vehicle human interface for drowsy driving monitoring, driver comfort enhancement and muscle fatigue prevention. His research has won awards from prestigious Orthopedic Research Society, Car Crash Conferences, and International Conference of Computation and Pattern Recognition with more than 99 articles published in journals.
Title:Machine Vision and Artificial Intelligence in Motion Pattern Recognition and Injury Diagnosis
Assoc. Prof. Yuping Jiao
Guangdong University of Foreign Studies, China
Profile: Jiao Yuping, Master, Associate Professor, Visiting Scholar at Arizona State University, National Level Judge for Tennis, Volleyball, Track and Field. In 2004, he graduated from Guangzhou Institute of Physical Education, majoring in physical education and training, and obtained a master's degree in education. Since 2004, he has been teaching in the Sports Department of Guangdong University of Foreign Studies, teaching the undergraduate courses "Tennis", "Volleyball" and "Golf". Mainly engaged in the research of physical education and training, focusing on the application of modern information technology in physical education practice, produced "tennis", "golf" series of micro-courses and "volleyball technology CAI courseware", and many times at the national and provincial level Awarded in the micro-teaching competition and multimedia courseware competition. Presided over 1 planning project of the Ministry of Education; 1 project of the State Sports General Administration; 1 education reform project of the Guangdong Provincial Department of Education; 1 innovation project of the Guangdong Provincial Department of Education; 2 projects of the Guangdong Provincial Sports Bureau; He has published more than 30 papers as the first author in domestic and foreign academic journals such as "Journal of Chengdu Institute of Physical Education", "Journal of Shenyang Institute of Physical Education", edited and published 1 textbook, and participated in editing 4 textbooks.
Title:The Application of Modern Information Technology in Teaching and Research Activities in Ordinary Colleges and Universities.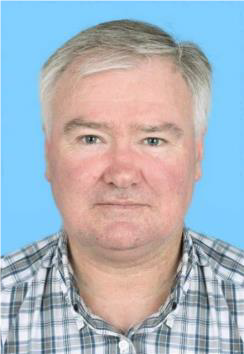 Assoc. Prof. Luke Allan
International College of Guangdong University of Foreign Studies, China
Profile: He graduated from Trinity College with a Bachelor of Science degree in 1989, a Master of Science degree from the University of Cork, Ireland in 2004, majoring in multimedia technology (skills and knowledge in the field of ITC), and a Ph.D. Build smart buildings. He has taught in many internationally renowned universities such as the National University of Cork in Ireland, the University of Nottingham, the University of Nottingham Ningbo, and Shantou University, where he teaches courses such as modeling visualization, virtual enterprise and 5D cost modeling. He has in-depth research on the intelligent design and application of sports venues, and has participated in the construction and management of Barcelona Olympic venues and Olympic villages. He has held positions such as chief engineer and commercial manager in many Fortune 100 companies such as Foster Wheeler International Corporation, Saudi American General Electric Company, and Mitsubishi. He has published the book "Virtual Enterprise for Total Energy and Facility Management" in the field of information technology, as well as "Innovative Concepts of Carbon Neutrality Supported by Information Technology", "Using Artificial Intelligence to Deliver Optimal Energy Loss: Heat/Energy" He has published several academic articles such as "New Business Model Concepts in Transactions" and "Information Technology Architecture, Engineering, and Construction Directions) Professional Master's Program Experience.
Title:The Application of Artificial Intelligence Technology in the Construction of International Stadiums.